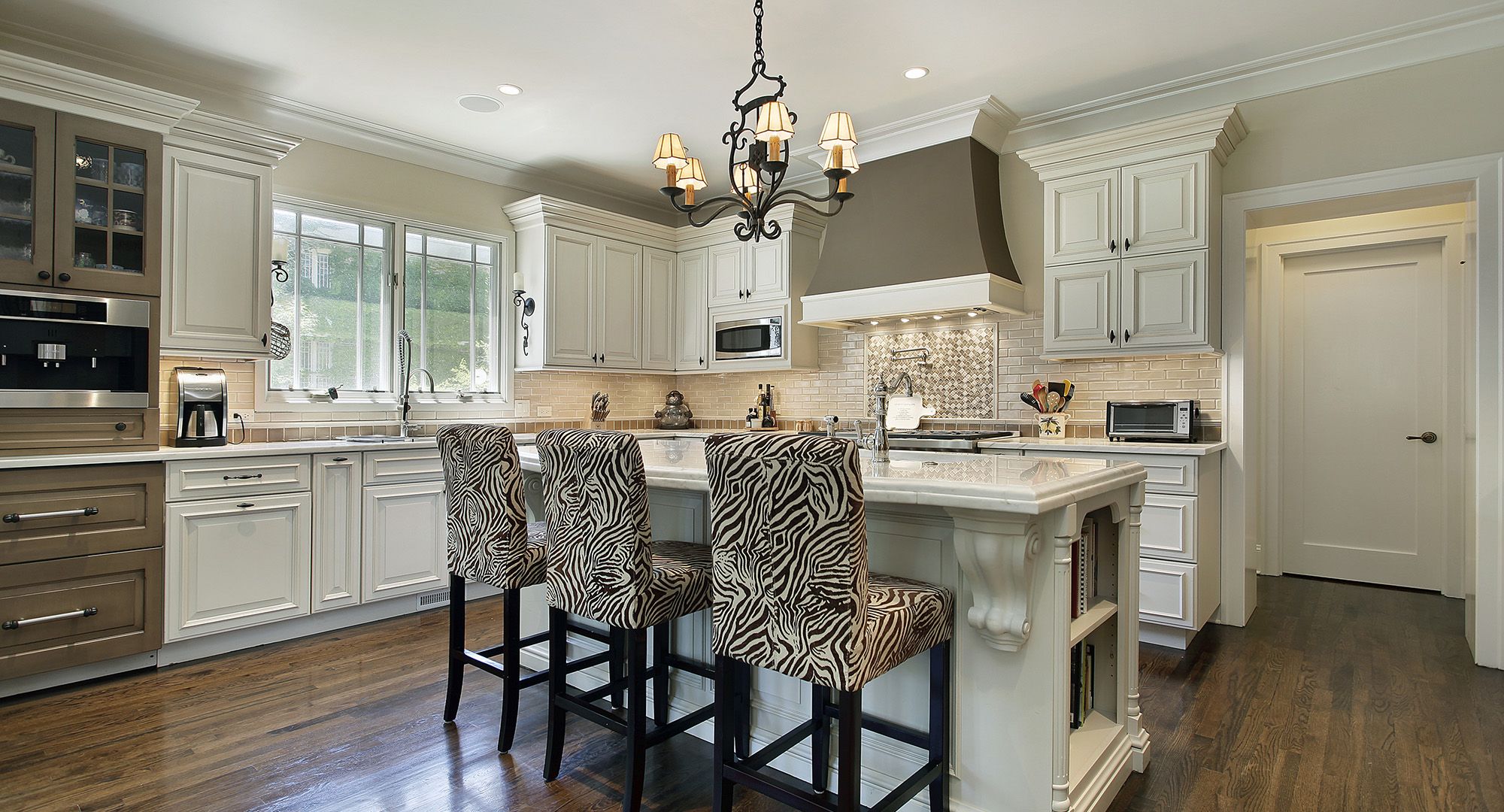 The kitchen is the heart of the home for many American families. It's where family meals are prepared and served, homework is completed, and coffee with friends takes place. It's a useful space that most people spend a lot of time in. Butler Lighting is a lighting store with locations in Greensboro and High Point, North Carolina. We offer a wide variety of lighting solutions to meet your needs, including kitchen and bathroom lighting, landscape lighting, ceiling fans, and more. Below, we'll take a look at four reasons to invest in undercabinet lighting for your kitchen. Check out our selection online or in person today!


Provides More Task Lighting
This one may be obvious, but it's one of the highest-ranking reasons that homeowners in North Carolina invest in undercabinet lighting. When you are in the kitchen, you are doing a lot of tasks that require concentrated light, from reading recipes from cookbooks to slicing onions and cutting up meat. Having focused lighting directed onto your workspace can make these jobs a lot easier, and it will eliminate any dark shadows or corners on your kitchen countertops.
Improves the Aesthetics, Style & Ambiance
Undercabinet lighting looks beautiful. It highlights your countertops and makes them stand out. You can use it as nightlights, or even as stand-alone lighting in your kitchen. They add a glow to your kitchen that overhead lights simply can't, and they just look cool when you walk into the kitchen. Undercabinet lighting will definitely make your kitchen brighter, which is important if you have little natural light.
Are Energy Efficient
Most undercabinet lighting uses LED lighting, which is energy efficient. LED lights are low-cost and are great for use as room lighting. You can change the color of the bulbs for the seasons, too. Red and green lights for Christmas will give your home a special holiday cheer, and orange lights could get you in the Halloween spirit. In addition, because undercabinet lighting is so bright, you often can use them as your only source of lighting in your kitchen, which saves you energy from having to use all of your kitchen lighting.
Increases Your Home's Value
Potential homeowners love undercabinet lighting, and if you are trying to sell your home, you'll impress them with this indoor lighting. Undercabinet lighting naturally highlights features in your kitchen, such as your granite countertops or stainless steel appliances. Thus, it's a home improvement in your kitchen, which home appraisers love, too. Any investment in your home will raise your property's value, and undercabinet lighting is an easy DIY project you can do that will provide you with a lot of bang for your buck.
PARTNER WITH BUTLER LIGHTING TODAY
Butler Lighting has been serving the communities of Greensboro and High Point, North Carolina, since 1948. Our first lighting showroom was ours in High Point that opened to the public in 1991. Our lighting showroom showcases many of our hundreds of different types of lighting available to spruce up your home and make it beautiful and functional. We offer both indoor and outdoor lighting, so you can craft your ideal interior and exterior.
Since lighting is so pivotal to all that we do, it's important that you get it right. Our lighting specialists are here to help guide you and advise you, showing you our lighting options and explaining their features and benefits. We love lending a helping hand.
If you are looking for the best exterior and interior lighting, including undercabinet lighting, shop in-person in Greensboro or High Point, or shop online today!