If you're like most people, you like to spend some evenings (or most) on your patio or in your backyard when the weather allows for it. The right backyard lighting can transform your outdoor space into a usable and enjoyable spot to relax after a long workday, host friends and family, or simply enjoy the outdoors. However, outdoor lighting can be tricky to get right. There are so many different products to choose from, and it can be difficult to know which type of outdoor lighting will help you create the ultimate space.
That's where Butler Lighting comes in! We are a leading provider of home lighting products, and we offer a wide selection of exterior lighting products that will perfectly illuminate your backyard space. To help you gain inspiration for your backyard space, we're sharing a few of our favorite outdoor lighting ideas. When you're ready to purchase outdoor lighting for your home, be sure to visit a Butler Lighting showroom or browse our catalog online.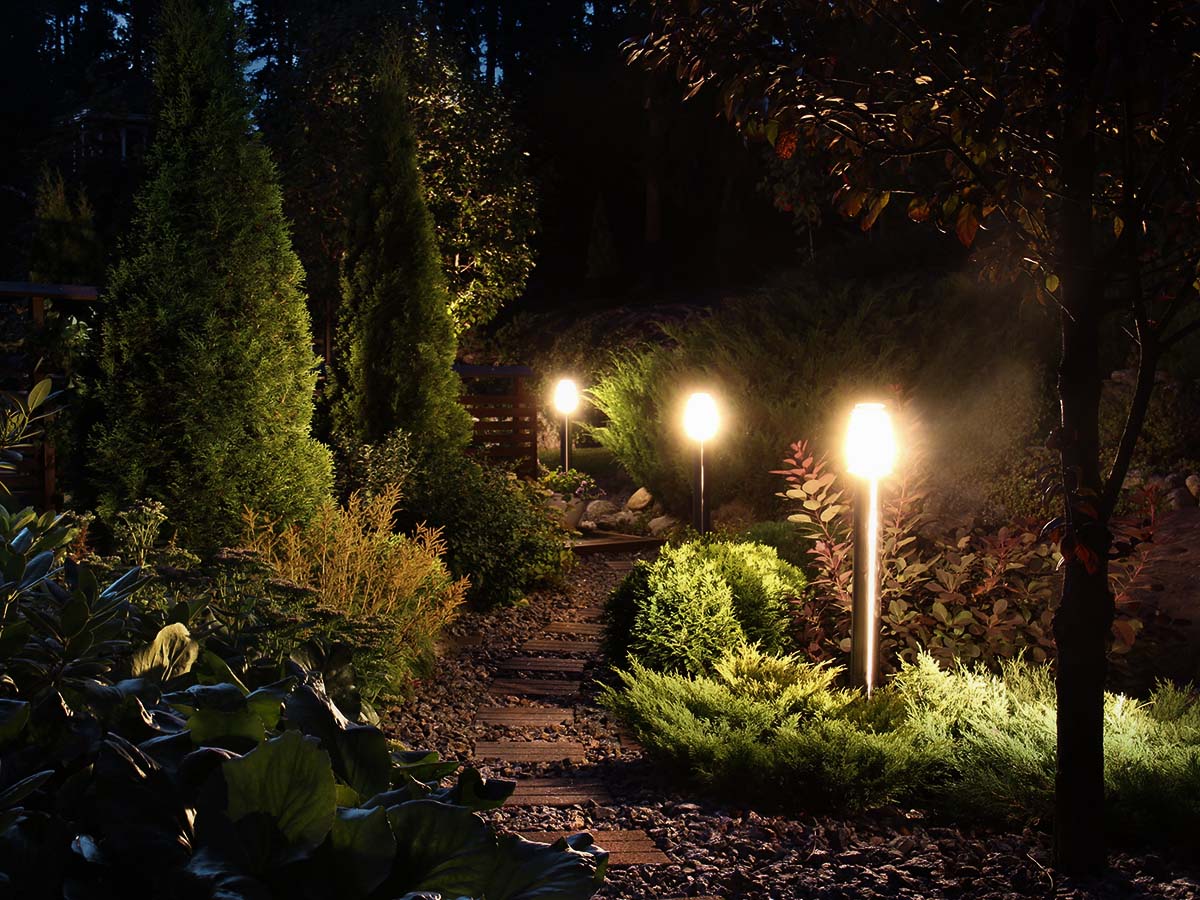 Illuminate Pathways And Walkways
One of the most important aspects of backyard lighting is creating pathways that are safe and easy to navigate. Pathways can be lit with either solar lights or traditional outdoor lighting fixtures. Solar lights are a great option because they don't require any wiring, but traditional outdoor lighting fixtures provide more illumination. No matter what type of exterior pathway lights you chose, we recommend installing them at regular intervals along your pathways. This will create a well-lit path for guests to follow and make it easier for them to navigate your outdoor space. Plus, path lights are aesthetically pleasing and can add a lot of character to your outdoor space.
Add Beautiful Overhead Lights To Covered Areas
If your outdoor space is covered, you may want to consider adding decorative overhead lighting. This type of outdoor lighting does not provide much illumination for guests walking around the backyard, but it is perfect for areas like patios and seating areas where people will be spending most of their time. Light fixtures with sleek designs are a great option because they blend in well with most outdoor spaces while still providing some light when needed. You could opt for something as simple as string lights or go with a more sophisticated look with pendant-style light fixtures.
Utilize Deck Lights
If you have a deck or porch, outdoor deck lights are a must-have. Deck lights come in a variety of shapes and sizes, but we recommend choosing something that is small and discreet. This will help to avoid having too much lighting in one spot, which can be overwhelming and distracting. Deck lights are typically recessed into the railing of the deck or porch. They are perfect for creating an inviting atmosphere on your deck or porch. Just be sure to install them at regular intervals so that the entire space is evenly lit.
Highlight Architectural Details
If you have any interesting architectural features in your backyard, outdoor accent lighting is the perfect way to highlight them. Outdoor accent lights come in a variety of shapes and sizes, so be sure to choose one that will complement the look and feel of your outdoor space. There are a variety of products that can be used for this type of outdoor lighting including spotlights, up-lights, and wall washers. We recommend using a mix of different types of outdoor lights to create the most impact. Spotlights are perfect for highlighting specific features while up-lights provide an overall wash of light.
When it comes to outdoor lighting, there are endless possibilities. With a little bit of creativity and some help from Butler Lighting, you can create the ultimate perfectly-lit outdoor space. We offer a wide selection of exterior lighting products, making it easy for you to find the lighting solutions needed to create a backyard that you'll enjoy for years to come. Visit one of our showrooms or browse our online catalog to get started.